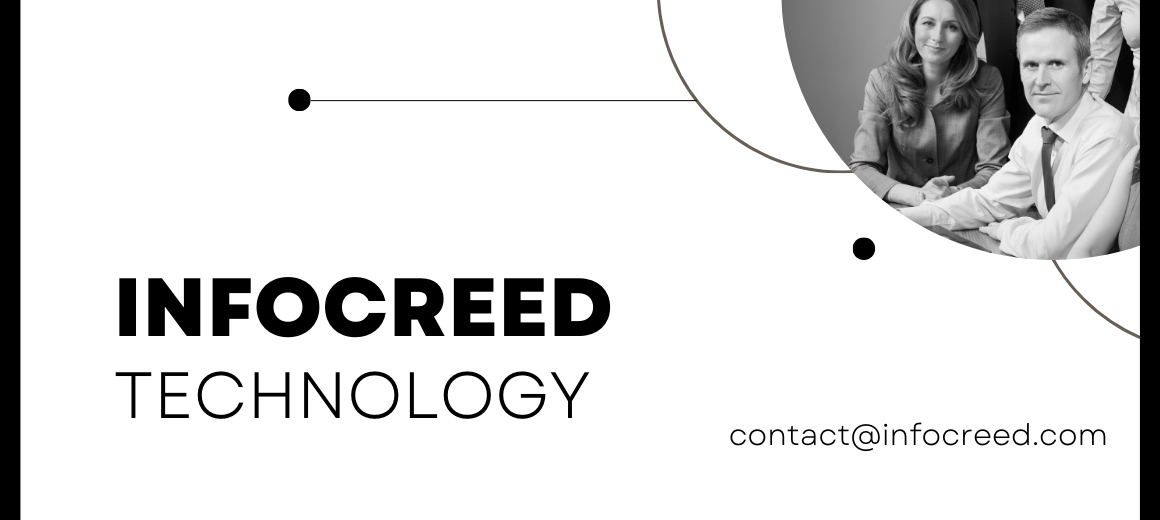 InfoCreed Technology is an IT-firm that provides solutions and services such as Web Design and Development, Software Development, Application Development and Web Hosting services. We aim at benefiting our customers grow their business through value driven solutions and services. We design and develop Customized Solutions that matches your requirements perfectly. We apply ethical practices by taking well-informed decisions based on insights, data, and analytics that help us to deliver best.

Our vision is to develop in a constant manner and grow as a major IT service provider to become a leading performer, in providing quality Web and Software Development solutions in the competitive global marketplace. Our professional, flexible and integrated process reflects in what we do. We always guide our customers to success. We have the ability to accelerate and quickly share the great work or products of your organization or business.
Our mission is to enhancing the business growth of our customers with creative Design and Development to deliver market-defining high-quality solutions that create value and reliable competitive advantage for our clients around the India. INFOCREED IT SOLUTION exists to help organizations fulfill their missions. Our specialty lies in helping organizations to use their product or business effectively, in a way that supports their overall goals and strategic priorities.
We have determined high standards of ethics and integrity in our working. The principles of operations have been defined and strictly implemented at all the time. Fairness and transparency remains necessary element throughout all our operations. Our staff includes experts with technologies including: PHP, HTML, DHTML, JAVA SCRIPT, PHOTOSHOP, FLASH, ANIMATION SHOP, JAVA SERVLETS, MS-ACCESS, SQL Server, MySQL.
We work in collaboration with our clients to design, deploy, operate, and improve the IT services that are essential to their businesses. In addition, the extent of product and service offerings makes us stand different than others.